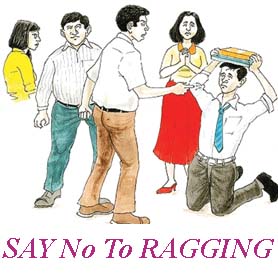 RAGGING IS A CRIMINAL OFFENCE
In pursuance of the direction of the Hon'ble Supreme Court of India and as per the regulation of U.G.C. to curb the menace of ragging in the Higher Education Institutions, the college has taken number of measures such as
Constitution of Anti-ragging Committee
Constitution of Anti-ragging Squad
Creating awareness among the students
The Anti-ragging Committee is constituted with the following members.
Chairman: Principal
Civil Society: Dr. N.P.Boxipatra
Police Administration: Sri Y. Jagannath Rao, OPS, DSP
Local Media: Sri Naga Raju, EENADU
NGO: Sri A.K.Panigrahi, Challengers Youth Association
Faculty Members: Capt. G.P.Tripathy, Ms. A.Patnaik,
Parents: Sri Chandramani Tripathy, Sri Suvendu Prakash Rath
Students: Sri Alok Moharana, Ms. Sharmista Mishra, Ms. Pragna Parimita Swain
Non-teaching Staff: Sri S.Nallaya
In addition to the Anti-ragging Committee, an Anti-ragging squad is constituted consisting of members of faculty as per the list mentioned in the Co-curricular activity. These two committee take appropriate mechanism to prevent, curb and contain the menace of ragging.
Ragging constitutes one or more of any of the following acts.
Any use of wrong words, teasing or handling with rudeness to a fresher.
Any rowdy or indiscipline activity causing harm to the fresher.
Asking the fresher to do any act which causes shame or embarrassment.
To prevent, disrupt or disturb academic activity of a fresher.
Exploiting the service of a fresher.
Financial extortion of a fresher.
Any physical or sexual abuse of a fresher.
Any act that affect the mental health and self-confidence of a fresher.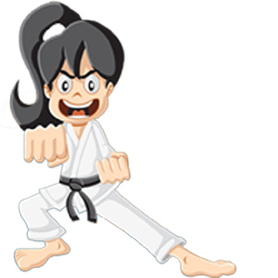 Self-defense for Girls
As per the State Youth Policy, the Government of Odisha Vide the order number HE-COOD-MISC-)))$/2013-28213 dated 16-11-13 has introduced Self Defense Training Programme for College Girls from the academic session 2013-14. The following are the objective of the Programme.
To empower Girl students
To instill self-confidence
To make them able to defend against physical abuses
Self-defense training programme of Higher Education Department for Girl students
plays a catalytic role in this context and hence needs to be planned meticulously and executed with great sensitivity.
This College is a Nodal Centre of this district to monitor the Self-defense programme of other nearby colleges.
A district level Committee for this purpose is constituted with District Collector, Superintendent of Police, CDMO, Principal(Convener) , District Programme Officer(NSS), Senior NCC Officers, Senior Red Cross Counssilor. DrK.S.Raju, Reader in Commerce is the District Co-ordinator who looks after the Self-defense programme of the district.