Principal's Messege
"Education is the movement from darkness to light."
-Allan Bloom
Rayagada college was established at Rayagada in the year 1966, thanks to the visionary zeal and indomitable spirit of the people of Rayagada.
To day, as it enters its 55th year, it stands out as a premier college imparting quality education from Plus 2 to PG studies in the best courses in Arts ,Commerce, and Science streams.
It is a lead college of this district with nearly 100 employees and 5000 students .
From amongst these students, majority belong to SEBC category.
After completion of its 2nd cycle of NAAC reaccreditation, with " B " grade , it has entered the third cycle of reaccreditation along with the extension of Autonomy to 2023. As per instructions of NAAC peer team, it has since introduced 6 UG and 9PG courses on self-containing mode and could regenerate its revenues.
"Achievers never express themselves but their achievements speak for them". True to this adage, today, our college occupies a pride of place in the story of socio-economic development of this backward region.
I deem it, my proud privilege, to be associated with this great institution since my student days.
I wish my students and colleagues, all the best, in their endeavours to develop their own careers and in the process take the institution to greater heights.
I appeal to all students, faculty and staff to work hard and contribute their mite for development of our college.
Let us together, make our esteemed Rayagada Autonomous College, one of the best institutions of higher education.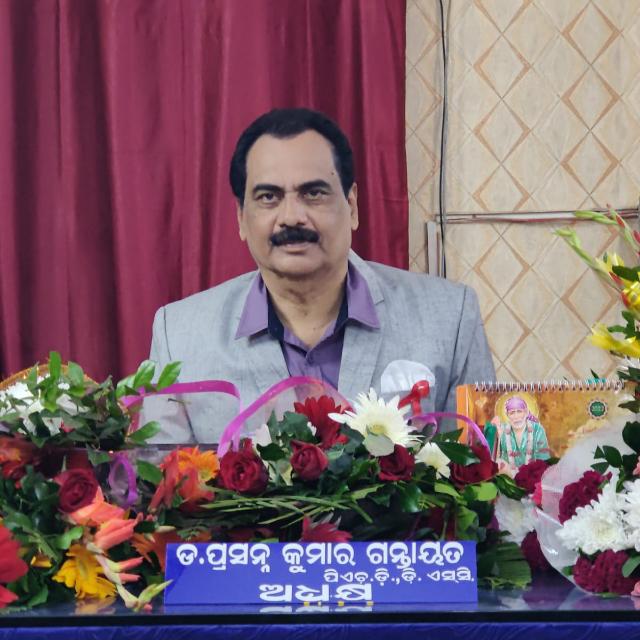 Dr. Prasanna Kumar Gantayet, MSc, PhD, DSc
Principal
Rayagada (Autonomous) College, Rayagada